BSG Power Group is mainly engaged in the production and sales of high-tech electronic products and new composite building materials, as well as trade development and investment. Its subsidiary Dongguan DBK Electronic Technology Co. Ltd specializes in the production of Portable Power Station, Home Energy Storage System and other hot-selling electronic products.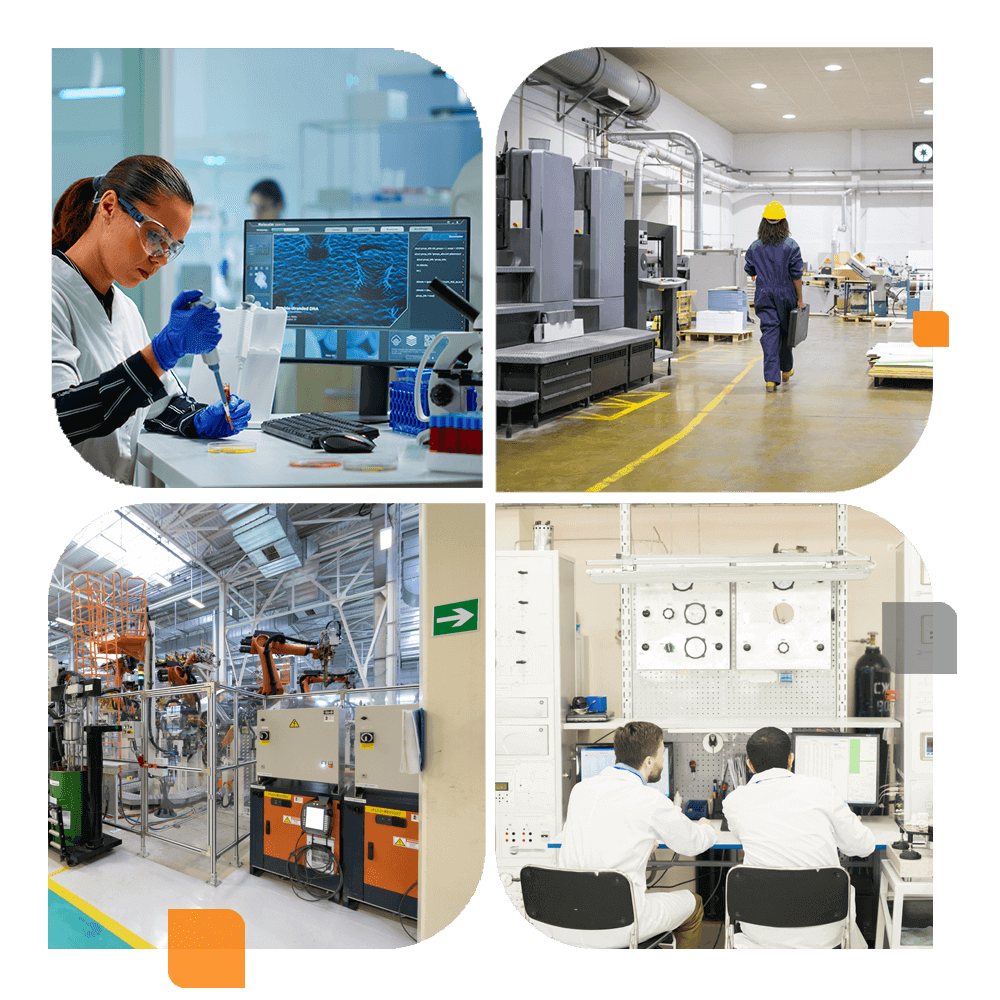 Shenzhen R&D and Sales Center
Founded in 2004, it has been focusing on the battery industry for more than 20 years, and continues to develop energy storage products and various smart electronic products. The R&D center has nearly 200 professional technicians and more than 50 sales teams, which provide a steady stream of power for the company's continuous innovation and development.
Dongguan Production Base covers an area of 30,000 square meters, equipped with 5 high-speed SMT production lines and dozens of electronic product assembly lines. It has successively passed through top brand customers factory audit such as Apple, Bestbuy, Belkin, Decathlon, Amazon, ASUS and etc. The pass rate is 100%. Its main function is to produce outdoor portable power station and home energy storage system.
Jiangxi Production Base covers an area nearly 300,000 square meters. The group's strategic layout in Jiangxi Production Base focuses on the R&D and manufacturing of batteries, modules, battery management systems, and battery packs. Its annual production capacity of cylindrical batteries is 130 million pieces, laminated polymer batteries is 28 million ampere hours, and consumer polymers is 100 million ampere hours.
The group's dual-core development strategy layout: Jiangxi Production Base focuses on the upstream of the battery industry chain, including batteries and energy storage products. Shenzhen R&D and Sales Center focuses on providing complete terminal intelligent electronic product R&D and manufacturing services based on the company's strong core battery technology.

Master the core technology: including multi-series parallel BMS, high-power inverter, DSP control,
solar MPPT high-efficiency algorithm, IoT and etc.

Reputation & Certificates
The company has successively won reputation of the National High-tech Enterprise, Shenzhen Famous Brand, the Best Energy Storage Battery Supplier in China's Energy Storage Industry in 2018, and the Most Influential in China's Lithium Battery Industry Entrepreneurs.
The company has passed ISO9001 quality management system, ISO14001 environmental management system, OHSAS18001 occupational health and safety management system, IECQ QC 080000 Hazardous Substance Management System Technical Standard, ISO/IEC27001 Information Security Management System, TS16949 Automotive Industry Quality Management System and other certifications.
With the strong design and manufacturing capability, we become the leading manufacturer by providing the best OEM/ODM service in the world.

Provide Customized Certification Service
The company also can provide appropriate certification to meet the various customers' demands. We provide not only the highly reliable products, but also insist on providing customers with convenient and reliable product certification services.

Worldwide Partnership & Customers
After decades of deep cultivation, we have received very good reputation and huge market share in both domestic and foreign markets. Our customers are all over the world.